Mini albums and more mini albums!
I just stumbled upon this site, Scrapbook Crazy and was so happy to find a wealth of ideas for mini albums–chipboard albums, paper bag albums, even a safety pin mini-album–complete with instructions and photos!
Check it out! I know you're going to love it! 
Mini-albums with instructions and photos at Scrapbook Crazy.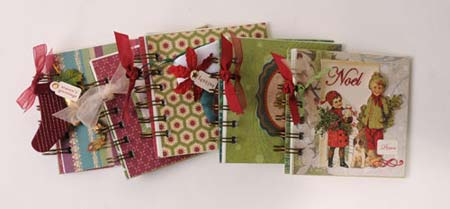 Thanks, for dropping by.
If you find this information useful, please leave me a comment and I will continue to post more useful links and ideas.